Prefabrication and modular construction are growing trends for project design and construction. The benefits of these methods include faster project and construction schedules, increased quality, and less impact on the construction site. Newer drivers increasing the trend towards prefabrication and modular construction are skilled labor shortages, supply chain delays, and increased use of building information modeling (BIM).
Bala collaborated with Boston Properties and Turner Construction to utilize prefabricated mechanical penthouses in two major Cambridge, MA high-rise projects, 145 Broadway and 325 Main Street. Using prefabricated mechanical penthouse skids in these two buildings was key to the projects' success, and yielded benefits for the project teams, property developer, and building tenants.
Mechanical penthouses, the "heart of the HVAC system", are home to all major equipment, piping, and ductwork that support a building's HVAC functions. While some buildings have mechanical rooms typically in the basement, high-rise buildings like 145 Broadway and 325 Main, require dedicated floors with robust equipment in the top of these large structures.
Prefabricated mechanical penthouse skids, (prefab skids) are modular structures that contain mechanical penthouse equipment and associated piping and ductwork. The skids contain everything within a sturdy frame, allowing the structure to be easily stored and transported in one large piece. The "prefabricated" portion of the name refers to how these skids come assembled – they are manufactured off-site within an indoor facility. Prefab skids then arrive at construction sites 90% complete and ready to be installed.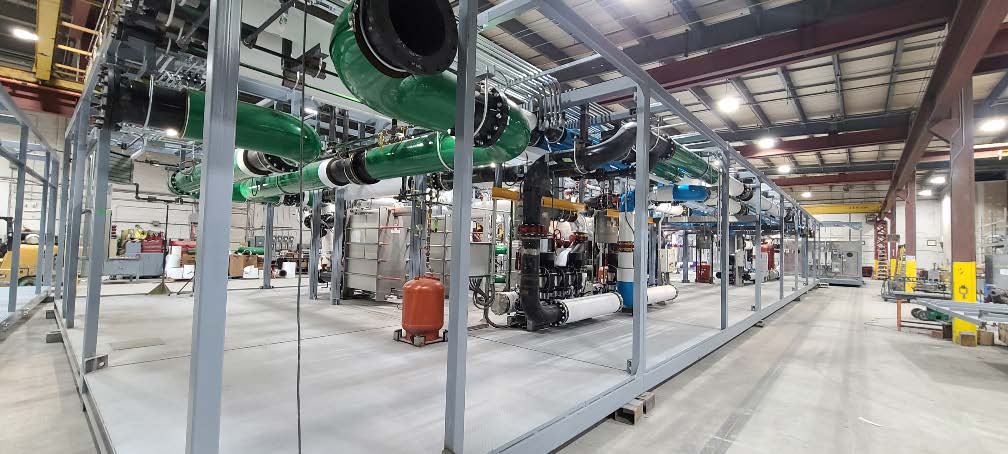 ​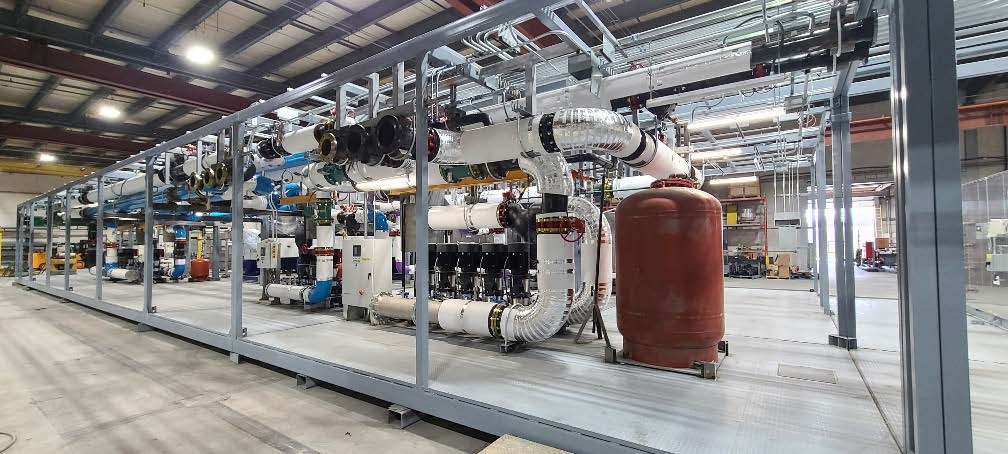 ​
325 Main Street's Chilled Hot Water Condenser Skids at the Manufacturing Facility, Pictures Courtesy of Epsilon Industries
The design phase for prefab skids requires close collaboration between the project team and manufacturer to coordinate the prefab equipment design and site design aspects for the project. Utilizing BIM technology makes this coordination process smooth and efficient. The installation process involves getting the skids up into the mechanical floor and aligning all equipment. For high-rise buildings like 145 Broadway and 325 Main Street, the project team employed cranes to lift the skids up to their final destination. Once the skids reach the mechanical penthouse floor, they are fitted together, like puzzle pieces, and bolted into place.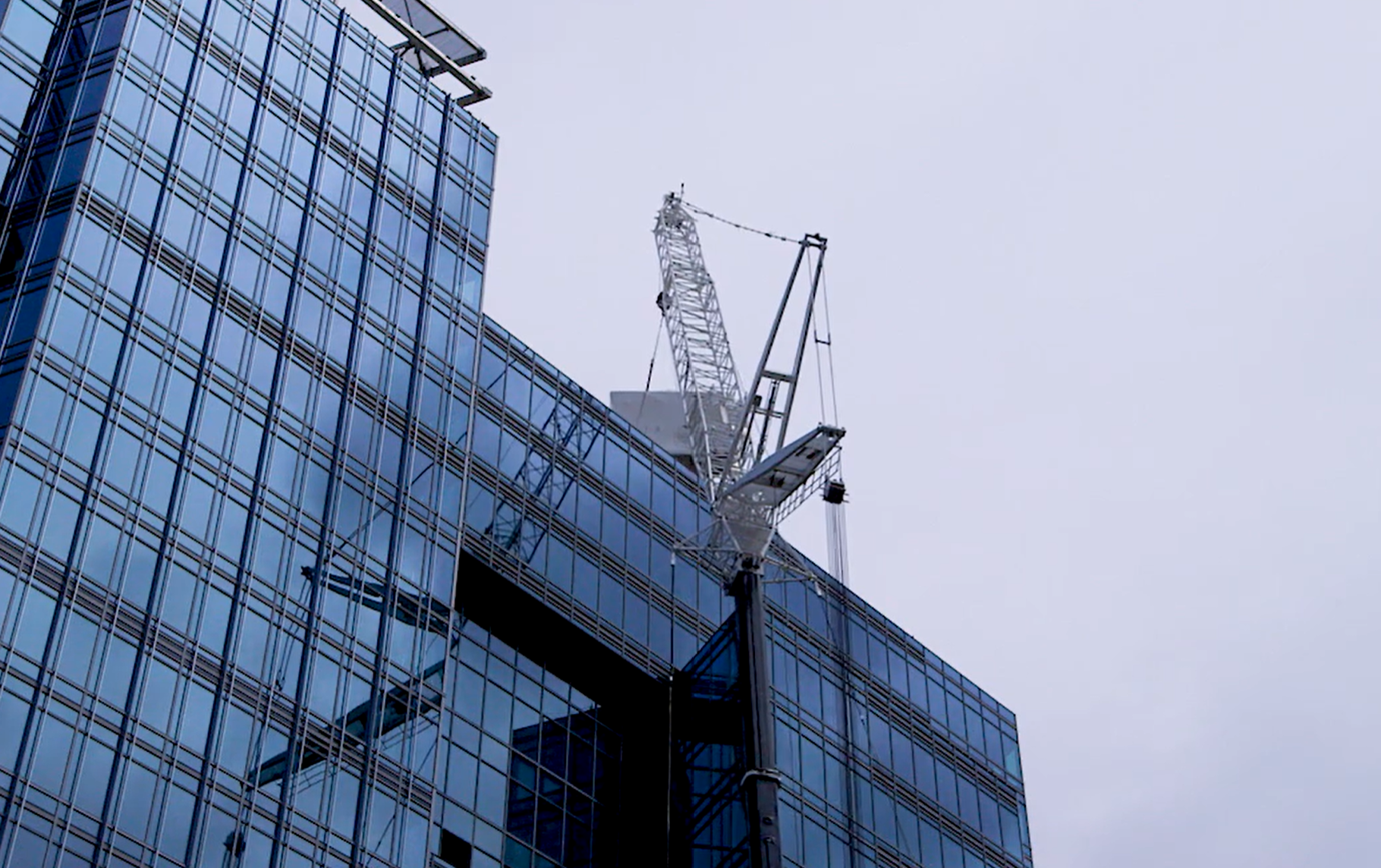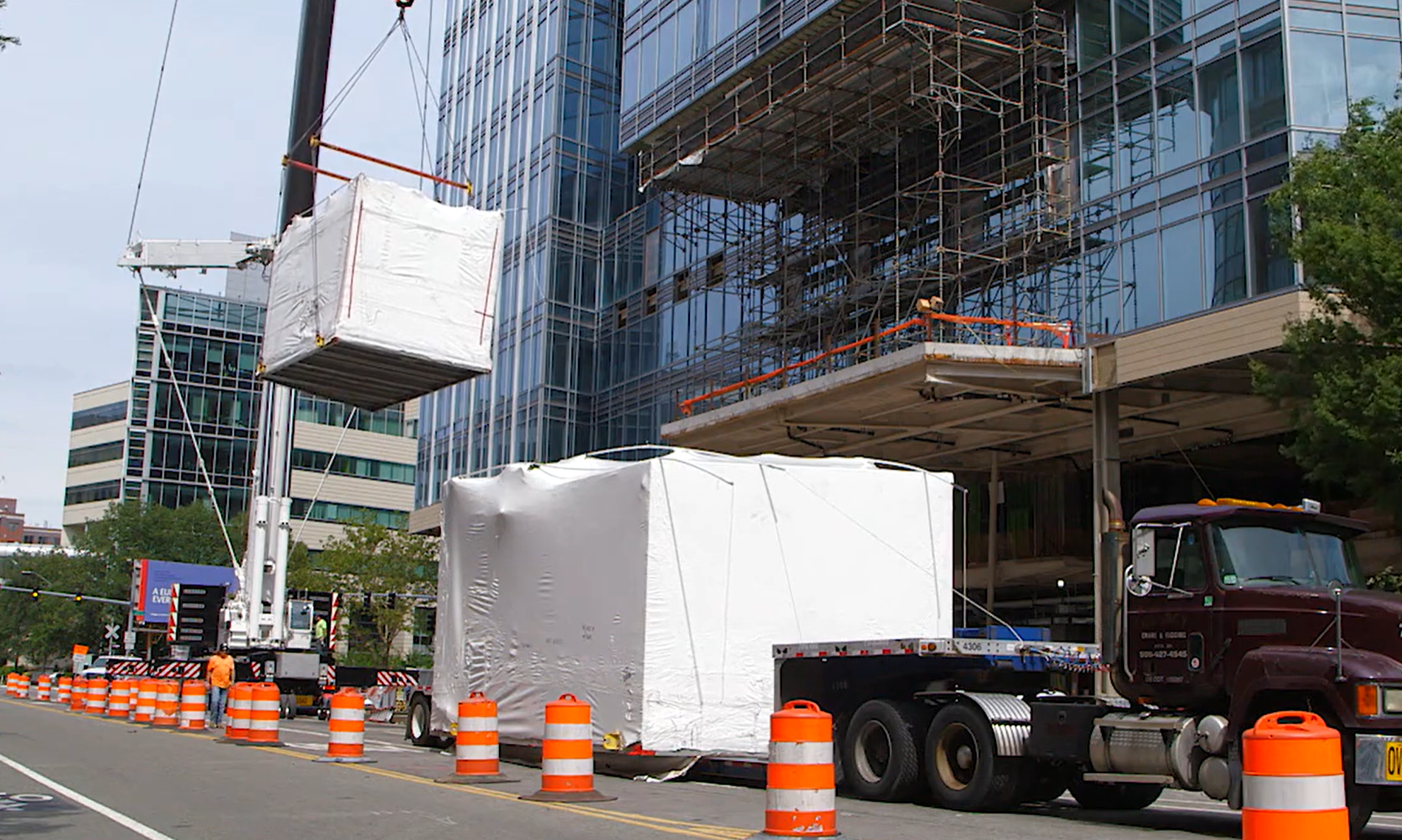 Skids lifted by cranes to 145 Broadway's Mechanical Penthouse
145 Broadway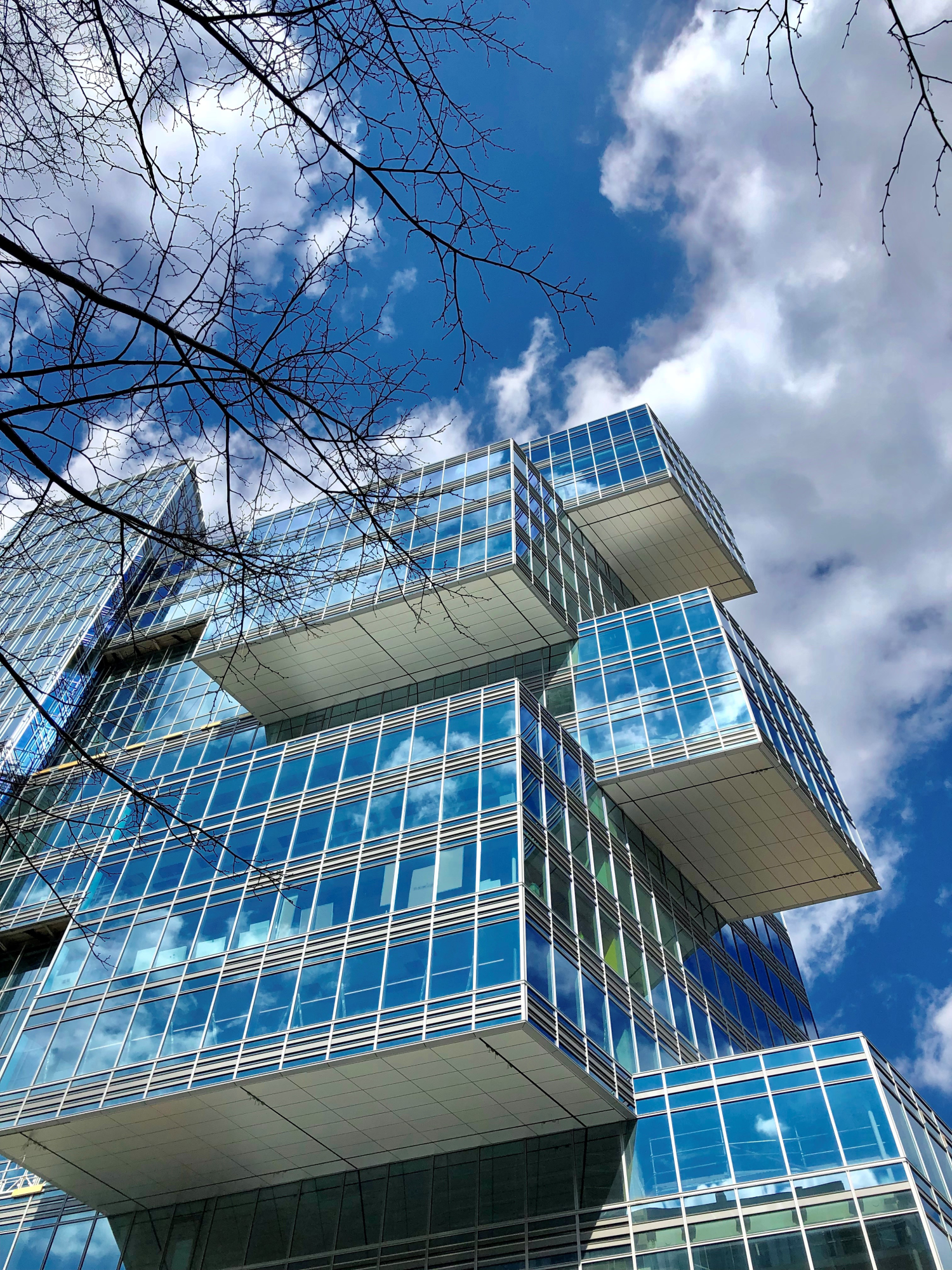 145 Broadway was completed in 2019 and utilized prefabricated mechanical penthouse skids. Bala provided MEP/FP design for the core and shell of the 570,000 SF mixed-use building. The core and shell systems including active chilled beams, energy recovery systems, boilers, pumps, and fans, are all powered by the mechanical penthouse. As a new headquarters for the technology company, Akamai, the goal was to consolidate their workforce from six disparate locations into a single unified campus. Eagerness to unite the company quickly spurred innovative thinking on how to accelerate the construction timeline, and that's where prefabricated skids came in!
Using prefabricated mechanical penthouse skids sped up the project construction schedule by 10 weeks. A typical mechanical penthouse construction period would last around 5-6 months, but with prefab skids, 145 Broadway's period was shortened to just 6-8 weeks. This extra time allowed the interior fit-out process to start earlier as well. This overall accelerated construction process provided cost savings and allowed the tenant to move into their new home ahead of schedule.
325 Main Street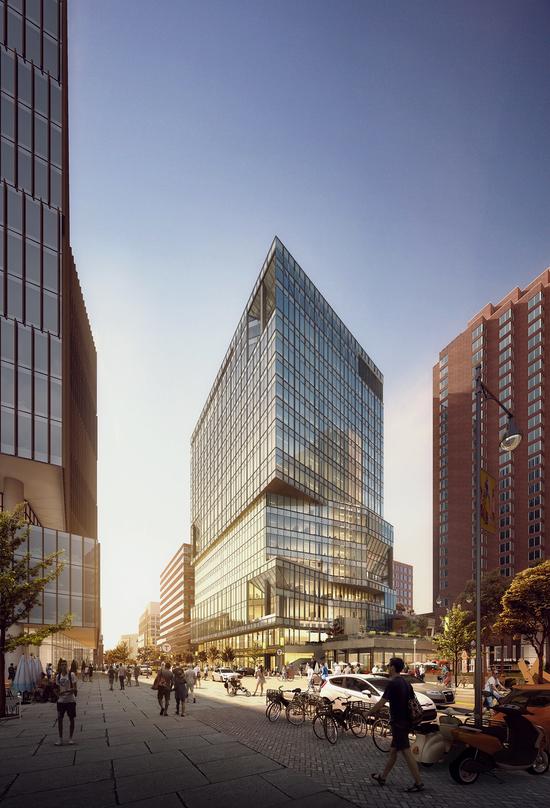 After the success and key schedule gains of 145 Broadway, Boston Properties, Turner Construction, and Bala looked to replicate this approach on the next up-and-coming high-rise, 325 Main Street.

Bala is designing both the core and shell as well as the interior fit-out for 325 Main. Mechanical systems supported by the mechanical penthouse in this building include active chilled beams and high-efficiency magnetic bearing chillers.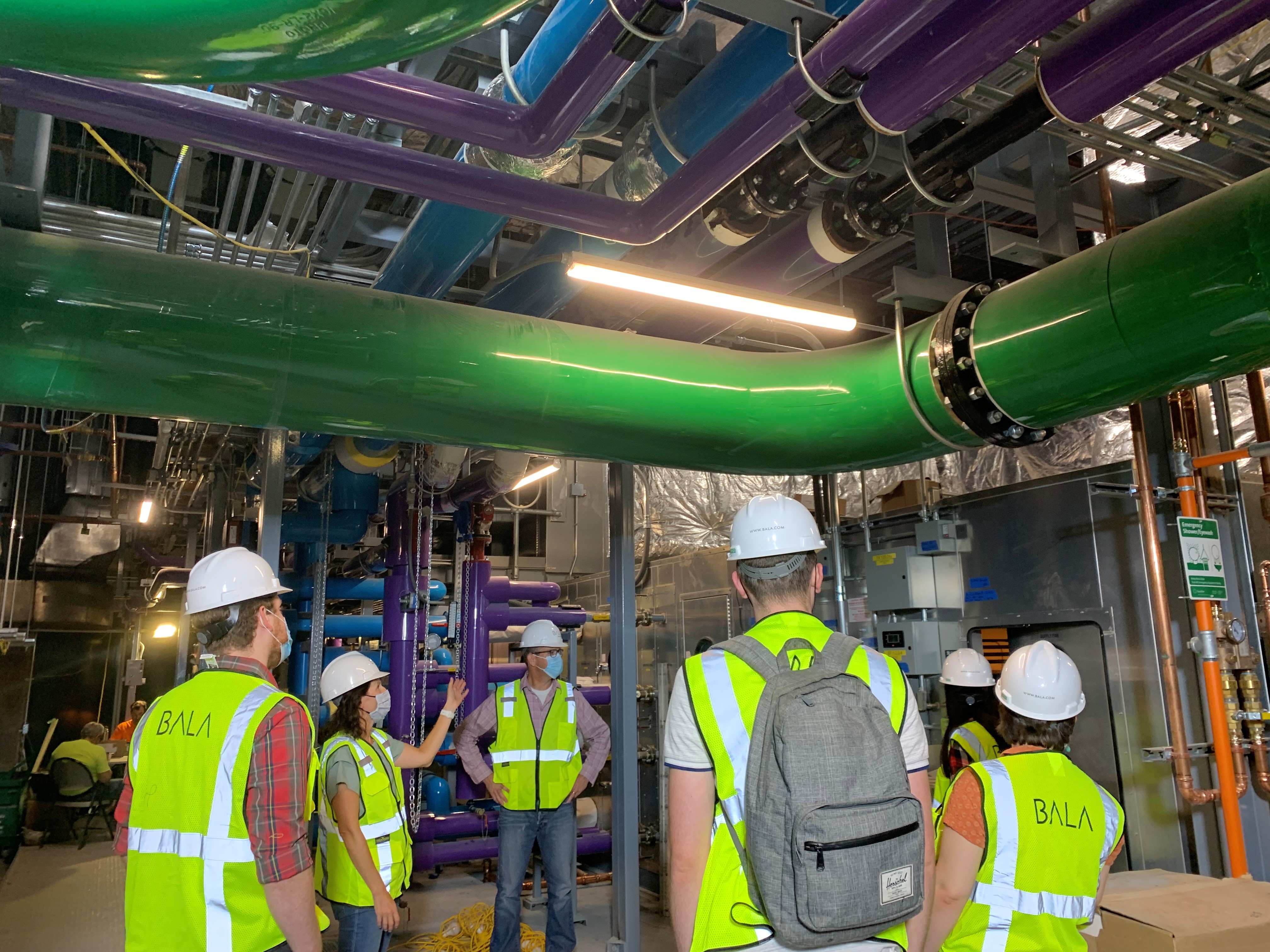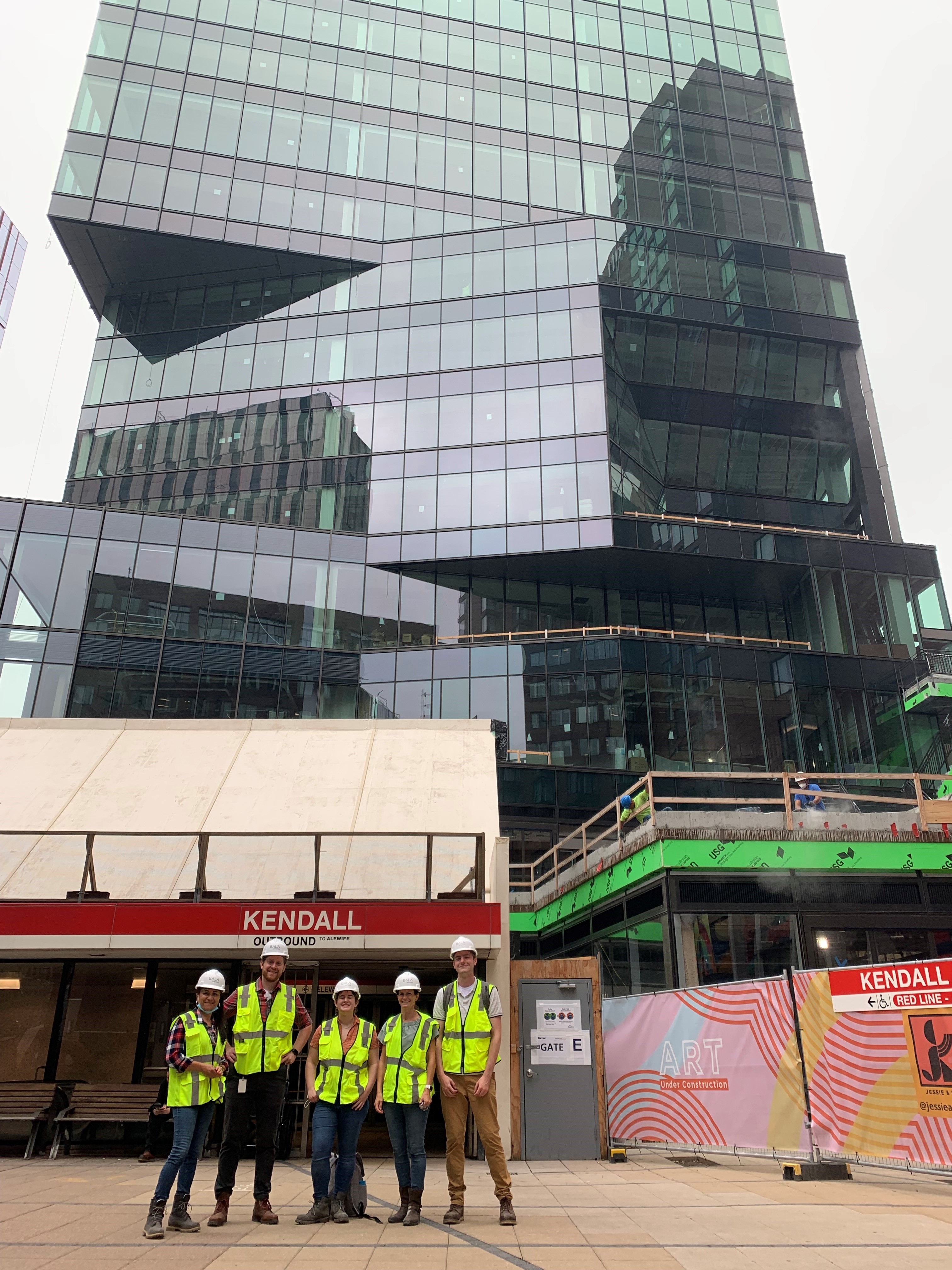 Site visit to 325 Main, seeing the prefab systems in place within the mechanical penthouse.
The process of getting skids set into place within the mechanical penthouse requires close coordination and tight collaboration between the design, construction, and development teams. The site delivery logistics, as well as procurement schedule considerations, are critical aspects to yielding a smooth installation process.
On both projects the mechanical skid manufacturer was brought onto the team after CD submissions were complete. 145 Broadway and 325 Main utilized two different skid manufacturers and with each manufacturer the approach was slightly different for each project, partially due to insight gained from the previous project.
Project Insights
The project team carried several insights from 145 Broadway into the mechanical skid manufacturing and installation process at 325 Main Street. In contrast to 145 Broadway, 325 Main Street included all equipment and piping within the skid and the ductwork was left to be constructed in the field. Additionally, 145 Broadway only included penthouse mechanical room systems in the skids, while 325 Main Street opted to have penthouse electrical rooms a part of their prefabricated skids.
Looking forward, future projects that utilize a prefabrication approach should bring skid manufacturers on early in the process as soon as the end of design documentation and the beginning of CDs. By making early decisions, the team has more time to coordinate and better inform the design, resulting in increased project efficiency.
Prefabricated mechanical skids will be used more frequently for future projects. The approach is also appealing for the office to lab conversion market where an existing building might not have the space for a mechanical room to support lab services. However, a prefabricated skid can be constructed offsite and dropped onto the roof of the building for a quicker speed to market. Prefabricated mechanical penthouse skids will continue to push past traditional boundaries of design and construction methods, delivering innovative solutions and benefits for clients.