Declining office occupancy levels combined with a growing shortage of affordable residential housing has ignited renewed interest in converting office space to multifamily housing. According to CBRE, in 2021 8 million SF of office space was converted, that number rose to 12 million SF in 2022 and is expected to continue rising in 2023.  While the majority of recent office space conversions have been to the laboratory and hospitality market, conversions to multifamily housing make up one-third of projects. 
Converting underperforming offices assets to multifamily housing is not a panacea for developers or owners. It requires careful building evaluations, understanding of market conditions and potential regulatory hurdles. Infrastructure analysis of a potential property along with careful market examination are critical aspects of the early evaluation phase for a potential conversion. The analysis should include, at a minimum, architectural, structural, technology, mechanical, electrical, and plumbing systems review and evaluation to determine if the existing systems can be reused or replaced for successful conversion.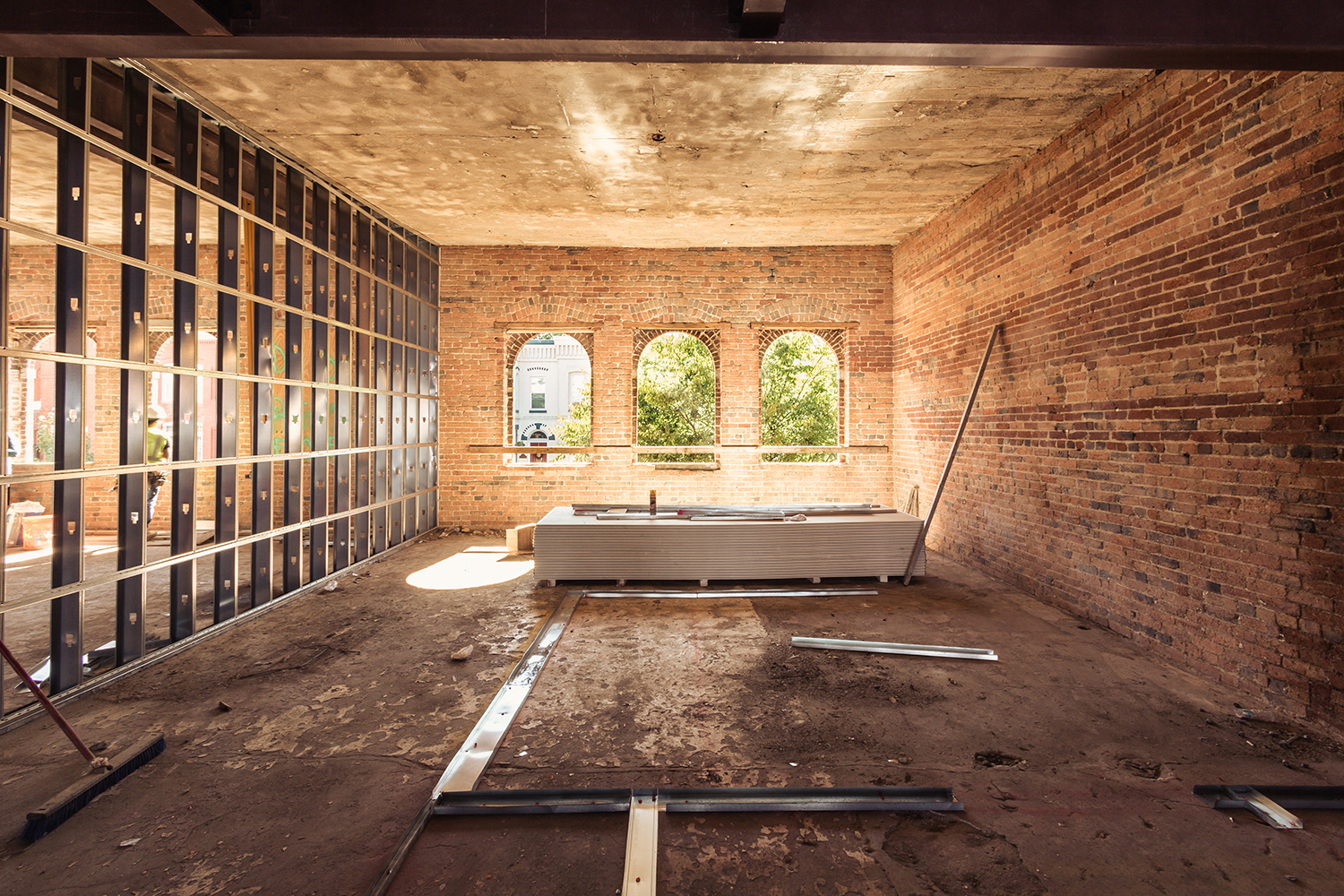 Typical office to multifamily conversion projects involve many potential modifications to the existing building to change space use types from large swaths of commercial office spaces with flexible systems to smaller residential scale units with more permanent infrastructure to comply with residential codes. In general, an office floorplate is usually deeper than a residential floor plate which can be a challenge when trying to provide light and window access for residences. The building façade should be evaluated because most office buildings have fixed windows while many residential occupants want operable windows. In addition, most office buildings have a vision glass cadence that makes demising the floorplate into smaller spaces a challenge.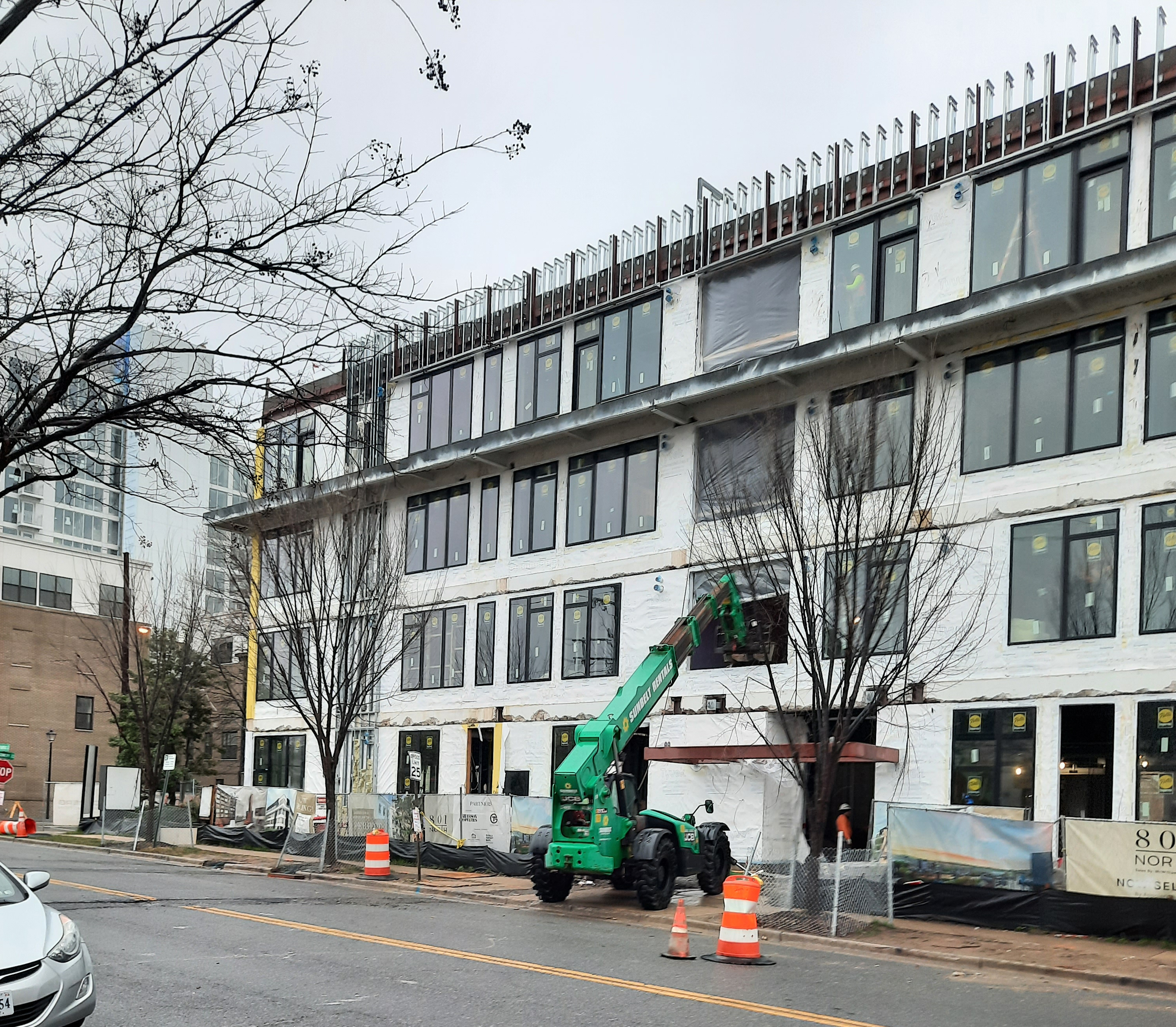 There is also existing building infrastructure that may not be cost prohibitive to move, like stair towers and elevator banks that can create challenges to the residential unit layouts. For instance, elevator banks have a variety of different requirements for office and residential settings, and can change in quantity, methods of use and differentiation of entry expectations.  One distinct advantage of an office to residential conversion is that a typical office building has a higher floor to floor height than a ground up residential building and that can allow for infrastructure above the residential ceiling. Another positive impact of conversion projects is reuse of an existing structure produces much less embodied carbon compared to building new.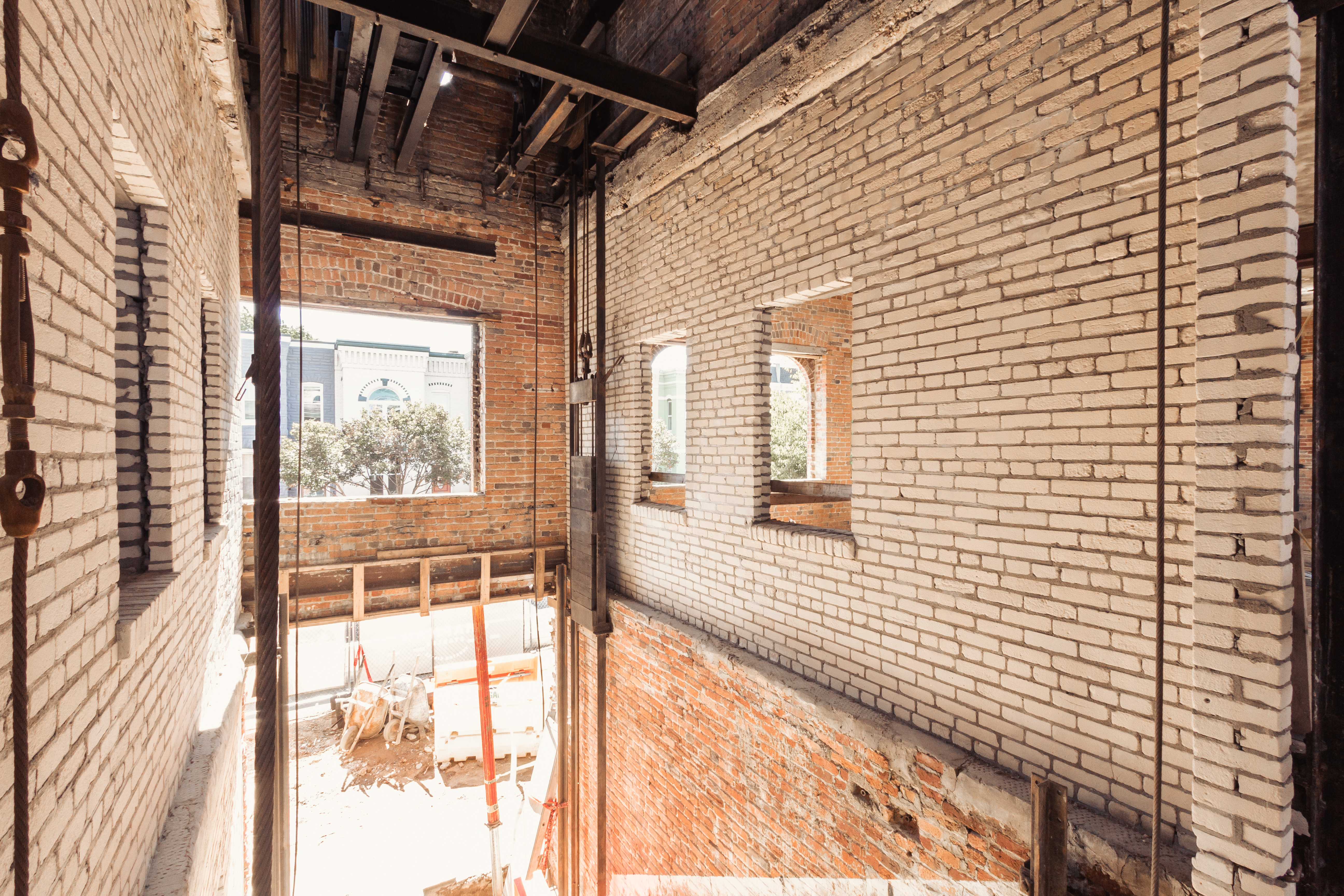 Mechanical
Office HVAC systems provide the office occupants with ventilation air and space conditioning for 5 days/ a week from the morning to the late afternoon and 24/7 space conditioning for constant loads like server rooms and lobbies. In residential buildings HVAC systems are required to operate 24/7 to support the residences and common spaces. HVAC zoning in an office building is very different from a residential building. A typical office building might have a thermostat for an area as large as 2,000 SF, but a typical 1-bedroom residence is only a few hundred square feet and requires its own thermostat. Metering of HVAC systems in a residential format captures the bulk of the system's electrical usage to the tenant's meter, whereas in an office it is billed to the tenant as part of the common area charges. Generally, existing office building HVAC systems are not sufficient for conversions to residential, and in most buildings the age of the existing HVAC systems has put them beyond their useful life.   
A new HVAC system should be considered for all office to multifamily conversions. There are many variables in system evaluation to identify a 'best fit' for a building's new HVAC system. Some of the variables include building height, window to wall ratio, ceiling heights, residential unit layouts, existing structural limitations, tenant metering requirements, project efficiency goals, project sustainability goals. There may be a few instances where the age of the system warrants possible reuse, but turndown should be analyzed, as residential buildings usually operate at a much lower load profile than office buildings. While existing equipment may have limitations, a detailed survey can often identify reuse opportunities for specific equipment and piping infrastructure. 
There are several HVAC system types that lend themselves to multifamily conversions with each having distinct advantages and disadvantages.  
VRF System is a refrigerant based system that lends itself to a full gut and replacement of the existing HVAC, is very efficient from an energy perspective and the equipment is quiet in the apartments.  
 
A Four Pipe Fan Coil is for an existing building that already has a chiller and boiler plant that is not beyond its useful life. The four-pipe system is associated with low noise, and relatively high efficiency with modern equipment.  
Water Source Heat Pump (WSHP) system provides 24/7 cooling to critical spaces, if this system can re-use the existing equipment this is an ideal system for office to residential conversions.  
Electrical
Most office buildings have sufficient incoming electrical service to support conversion to multi-family use. The existing power distribution should be evaluated and studied to determine if the distribution needs to be updated/redesigned to accommodate multifamily use. Redesign of the electrical distribution is commonly needed to install electrical submeters out to the load centers in the individual units. The multifamily amenity spaces are also typically require electrical distribution changes to address lighting/lighting control, convenience receptacles, and amenity appliances like fitness equipment.  
 
Plumbing
Office building plumbing systems require careful evaluation and study for multifamily capacities. In general office buildings have fewer plumbing fixtures than a residential building. Increasing the quantity of plumbing fixtures often requires upsizing the incoming water service and upgrading to larger sanitary service leaving the building. These modifications require careful coordination with site civil. The additional plumbing sanitary stacks also require structural coordination to ensure that the existing structure can accommodate the plumbing verticals. The final locations of the plumbing verticals are also closely tied to the unit layouts.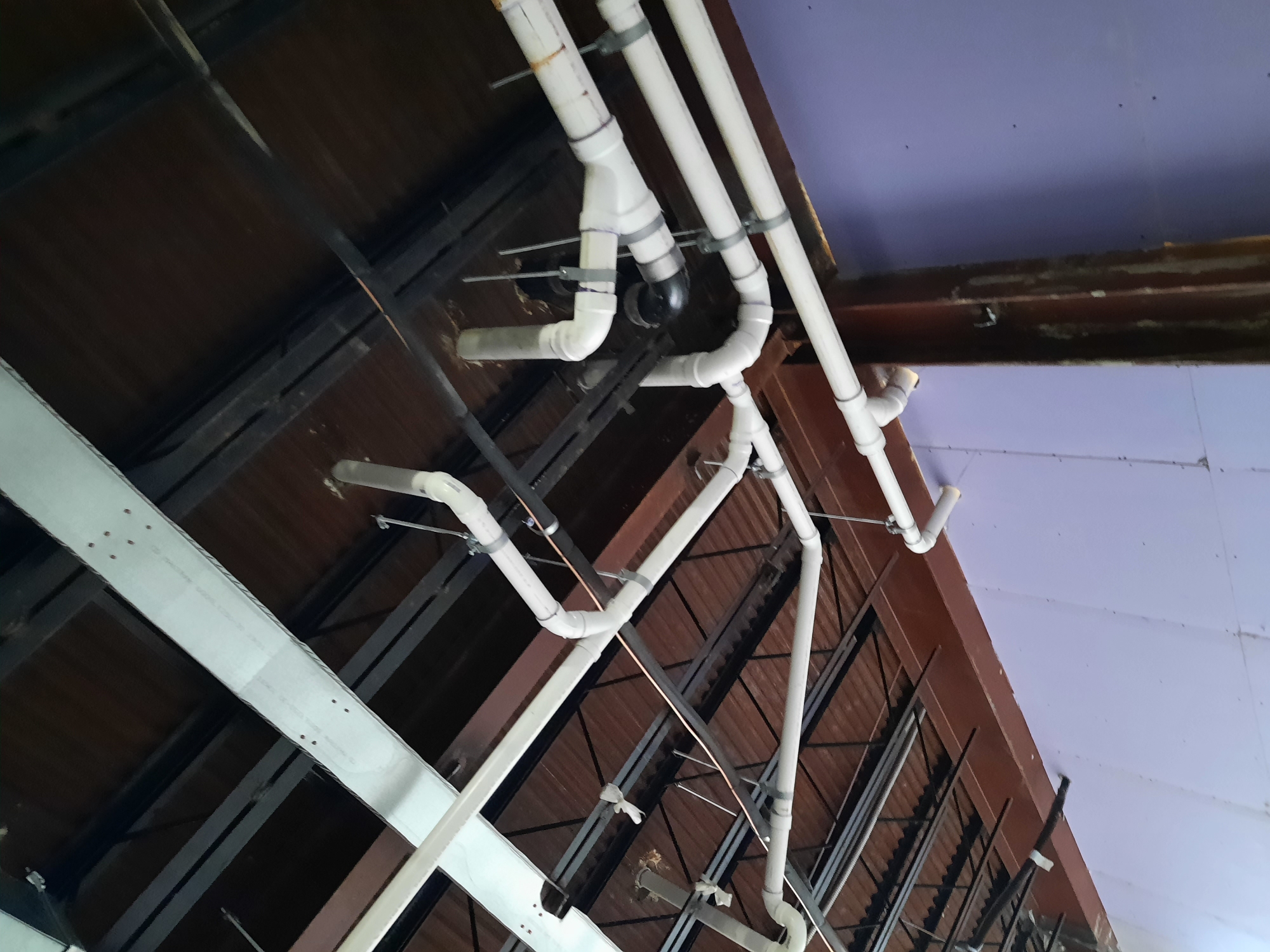 Technology
Existing building office technology risers are typically more than sufficient to carry internet carrier signals to residential units. Reorganization or relocation of building network riser cabling and locations/sizes of technology closets are common in office to residential conversions. However, these modifications often result in a beneficial reduction in the building technology space footprint. Often building perimeter security systems infrastructure can be reused however access, video and intercom requirements for residential properties are significantly different in capabilities and focus from office security platforms.  
 
Structural 
The structural systems commonly used for office buildings lend themselves well to residential purposes because the live load requirements for residential buildings are less stringent. Offices require a minimum live load of 50 lbs./SF while residential living areas only require 40 lbs/SF.  This reduction creates room to add occupied roof terraces and even vertically expand the building with additional floor levels. Depending on the current number of stories, the impacts to the building foundations can be programmed to have a net zero effect.  
Floor to floor heights above 16 feet, commonly found in older buildings that were converted from industrial to office, can also take advantage stacking split levels in the units for additional square footage. Using light stick framing internally at the units and bearing on the slabs can be achieved by elevating the bedrooms on the mezzanine level, keeping the total load on the floors around 100 lbs./SF  
In suburban office buildings where larger floorplates make it difficult to provide natural light to the units, a common solution is to cut out central courtyards modified by cutting out central courtyards by removing interior bays of structural framing to create light wells. 
Bala's multi-disciplined expertise in the office, multi-family and life science markets is a valuable resource for owners considering office building conversions. We understand the requirements and challenges of these conversion projects and have developed creative solutions to maximize a building's existing infrastructure and deliver projects quickly and successfully. Contact us to learn more.