Say you are the owner of a retail store and your building has a solid wall facing a busy street where potential consumers just walk right past instead of coming inside.  You wonder what's the most effective way to resolve this issue and decide to take action and open the wall up to showcase your product and let natural light in.  A contractor tells you that you will need to install temporary shoring to re-support the existing structure in order to make the opening.  Building a temporary shoring structure to install a new structure sounds absurd and the costs associated take you by surprise.  You start feeling like this vision is dead in the water and your mind fills with nearby construction sites and all that shoring.
What if we told you there is a way to eliminate these costs all together by using creative structural engineering designs? 
We recently completed a fit-out project for Auto Lenders in Exton, PA where we helped the architect and owner accomplish their vision to illuminate the new showroom floor with natural light.  Below is a photo of the building's wall before it is opened: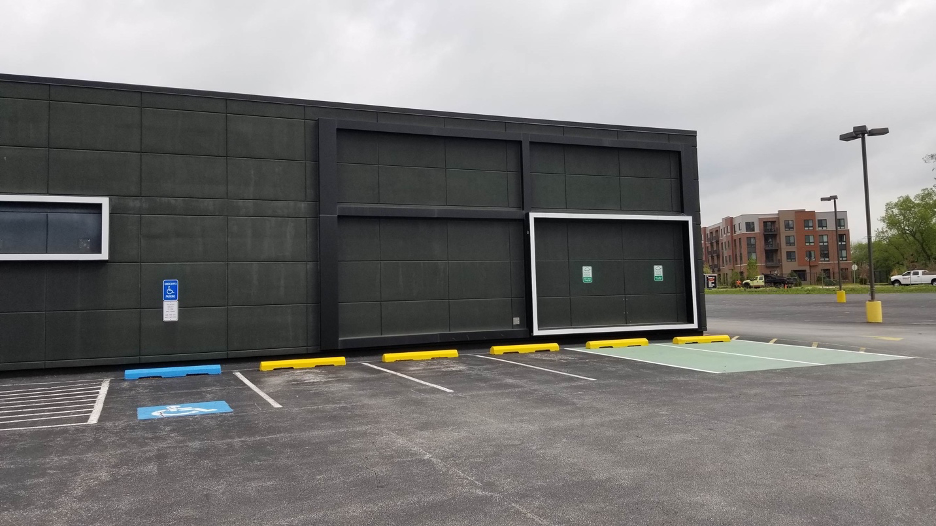 We opened walls without shoring by using new 12" deep steel channels.  The channels are installed on the interior and exterior faces of the existing concrete masonry unit (CMU) bearing wall.  The channels are through-bolted together and are located above the opening in this picture below.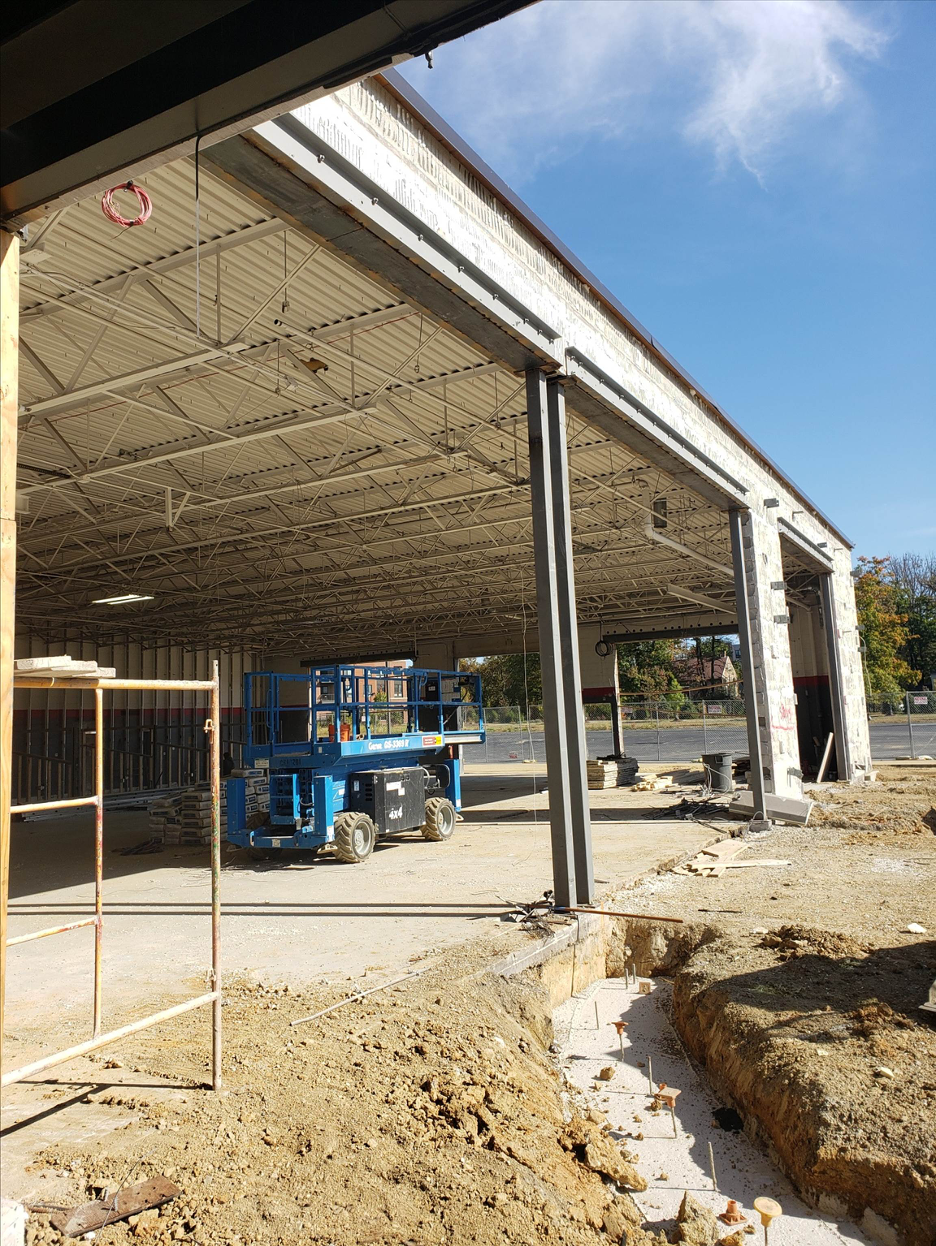 The bearing walls support approximately 35 feet of roof construction and roof live loads from open web steel roof joists that span 70 feet.   The 12" deep channels spanned across three proposed large wall openings, as wide as 24 feet long.  At each end, the channels are supported on steel posts.  Once these new structural elements are in place, the bearing walls are cut to create the openings.  Shoring of the roof construction by conventional lintel designs could add 10 to 20 thousand dollars for this particular project.
Here is a finished photo of the Auto Lenders project! Proof that shoring is not always required with creative structural engineers on the job!